Hotel Discounts
Participating Companies
Travel Discounts
Gannon University Special Discount Numbers


Up to 50% off at hotels like Hyatt, Marriott, Hilton, Holiday Inn, Omni, Drury, and Westin.


Up to 20% off the "Best Available Rate"
1-800-364-6176
Discount number: 1000012638

Call 1-800-364-6176 and mention Discount Account ID Number: 1000012638 or click here for reservations.
Wyndham Hotels and Resorts®
Wyndham Hotels and Resorts® is an upscale, and upper-upscale full-service brand with nearly 200 properties located in key business and vacation destinations across the world. It offers the comfort and amenities you would expect in a world-class hotel, including beautifully appointed public areas, thoughtfully detailed guestrooms and distinct dining options. Business locations feature meeting space flexible for large and small meetings, as well as business centers and fitness centers. Many resorts offer golf, tennis, beautiful beaches, spas and more.
Wyndham Grand® Hotels and Resorts
Wyndham Grand® Hotels are the crown jewel of the Wyndham family. Situated in spectacular resort and urban destinations, each Wyndham Grand provides a one-of-a-kind experience with compelling local flavor, attentive service, relaxing surroundings and thoughtful touches. Guestrooms are comfortable and refined, dining experiences are crafted by master chefs and artfully appointed lounges invite you to linger. Flexible meeting spaces, elegant halls and sophisticated media offerings ensure a memorable and successful social or business event.
Wyndham Garden® Hotels and Resorts
Wyndham Garden® offers tasteful, intimate hotels with comfortable guestrooms and thoughtful amenities. Perfectly situated in convenient business, airport and suburban locations, each hotel provides a worry-free stay, including relaxing public areas and casual dining options. Flexible meeting spaces can accommodate a wide range of functions, from business events to social gatherings.
TRYP by Wyndham®
TRYP by Wyndham® is a select-service upper-midscale hotel brand that currently has over 100 properties in some of the most dynamic and cosmopolitan cities in Europe and the Americas. TRYP hotels cater to both business and leisure travelers who value quality of life with professional excellence, by offering several specialty guest rooms, including Family Rooms with bunk beds and Fitness Rooms with exercise equipment. TRYP offers a unique experience that encourages guests to enjoy the city, socialize and live life to the fullest.
Ramada®
Ramada® is a global upper midscale hotel brand with over 800 properties located in 47 countries worldwide. Most Ramada hotels feature free wired and wireless high-speed internet access, meeting rooms, business services, fitness facilities and upgraded bath amenities. Many properties have an on-site restaurant / lounge, while other sites offer a complimentary continental breakfast. You do your thing, leave the rest to us®!
Ramada Plaza
Ramada Plaza hotels are the premiere offering of the Ramada brand and are located near city centers and major airports throughout the world. Designed for discerning travelers, these full-service hotels offer the very best the brand has to offer by way of both service and style. Hotels feature complimentary high-speed Internet access, on-site restaurants, lounges, conference and banquet facilities, business centers, fitness facilities and more.
Ramada Encore®
Ramada Encore® is the new-build, select service hotel choice for the connected traveler. Unique features such as the glass-paneled bathroom pod and contemporary wooden floors generate a sophisticated vibe, while Wi-Fi and a branded coffee offering in The Hub, the brand's signature lounge, bar and restaurant concept, hit just the right note. The end result is an environment that appeals to always on-the-move Generation Xers looking for a great value, midscale hotel.
Wingate by Wyndham®
Wingate by Wyndham® is a midscale hotel brand with over 150 properties in North America. Each hotel offers business travelers everything they need while on the road – all for one low price. Guests enjoy oversized rooms with flat screen TVs, free high-speed internet, in-room microwaves, refrigerators and more. Wingate also offers complimentary hot breakfast, free gym access, and a 24-hour business center with free printing, copying and faxing. Guests get lots of extras, without paying extra.
Days Inn®
Days Inn® is a leading global brand in the economy segment with more guest rooms than any other economy brand in the world and nearly 1,800 properties worldwide. Under its "Best Value under the Sun" market positioning, Days Inn hotels offer value conscious consumers free high speed internet and most hotels offer free Daybreak® breakfast. Many hotels also have restaurants, pools and meeting rooms.
Microtel Inn & Suites® by Wyndham
Microtel Inn & Suites® by Wyndham is an award-winning brand of over 300 hotels predominantly located throughout North America and is the only prototypical, all new-construction brand in the economy segment. Positioned in the upper-end of the economy segment, all properties offer complimentary continental breakfast and free wired and wireless high-speed internet and free local and long distance calls.
Hawthorn Suites by Wyndham®
Hawthorn Suites by Wyndham® is an extended stay brand that provides a comfortable and convenient atmosphere for travelers who are on the road for days or weeks at a time at any of nearly 100 locations through the U.S.. Guests enjoy spacious suites with fully equipped kitchens, free high speed internet, free hot breakfast daily, a fitness center, evening social hours and the convenience of laundry facilities and a convenience store. Many hotels also have pools and meeting rooms.
Howard Johnson®
Howard Johnson® is one of the most iconic hotel brands in America having pioneered hotel franchising in 1954 and today has over 400 hotels. In North America, the brand operates in the economy and midscale segments and offers free wireless high-speed internet and complimentary continental Rise and Dine® breakfast at all hotels without a restaurant. Many properties also have a pool, fitness room and/or meeting space. Internationally the brand includes midscale and upscale hotels, and provides a more diverse product offering and amenities.
The Howard Johnson brand's Comforts of Home program provides for the following items in each guest room: a 25-inch television, coffeemaker, AM/FM alarm/radio, and a telephone with data port, free-long distance access, voicemail, hair dryers, iron and ironing board. In addition, free incoming fax service and a free major weekday newspaper, where available, are offered to guests.
Howard Johnson International® in the United States, Canada, Mexico, Malta, Romania, Argentina, Columbia, Guatemala, Dominican Republic, Dutch Antilles, Ecuador, Peru, Venezuela, Israel, Jordan, Oman, United Arab Emirates, China and India. The Howard Johnson brand franchises hotels under two tiers, hotels and inns. Within those tiers are Howard Johnson Plaza Hotels, Howard Johnson Hotels, Howard Johnson Inns, and Howard Johnson Express Inns.
An upscale chain in China and Europe, properties typically offer a host of high-end amenities including 24-hour room service, high-speed Internet access and flat screen televisions. Additionally, many properties feature indoor spas and swimming pools, fitness centers, business centers and banquet and meeting facilities.
Super 8®
Super 8® is the world's largest economy lodging brand with over 2,500 properties in the U.S., Canada and China making it easy to explore super destinations from coast to coast. Under its "8 point promise" service culture, guests at every Super 8 across North America can depend on every Super 8 to deliver complimentary SuperStart® breakfast, free high speed internet access, upgraded bath amenities, free in-room coffee and kids under 17 stay free.
Travelodge®
Travelodge® is a hotel brand with over 400 properties across North America attracting leisure travelers with a focus on those who prefer an active lifestyle of outdoor activity. In the U.S., the brand operates in the economy segment and is represented by its "Sleepy Bear" brand ambassador. All U.S. properties offer guests complimentary Bear Bites® continental breakfast and free wireless high-speed internet. In Canada, the brand includes both economy and midscale hotels across the Travelodge and Thriftlodge brands.
Baymont Inn & Suites®
Baymont Inn & Suites® is a midscale hotel brand with over 360 properties predominantly in the United States. Specializing in "hometown hospitality", all Baymont hotels feature both traditional guest rooms and suites. Free guest amenities include a full continental breakfast at the Baymont Breakfast CornerSM, wired and wireless high-speed internet access, use of the Baymont fitness center and fresh-baked chocolate chip cookies during the evening hours.
Knights Inn®
Knights Inn® is a budget hotel brand with nearly 400 locations across North America. Hotels provide basic overnight accommodations at an affordable price. For operators, from first time owners to experienced hoteliers, the brand provides a lower cost of entry and competitive terms while still providing the extensive tools, systems and resources of the Wyndham Hotel Group.
"Best Available Rate" is defined as the best, non-qualified, unrestricted, publicly available rate on the brand sites for the hotel, date and accommodations requested. The discount for some properties may be less than 20% off Best Available Rate. Certain restrictions may apply. To redeem this offer, click our URL link on Organization's website or call the phone number above and give ID at the time of reservation. Offer not valid if hotel is called directly, caller must use toll free numbers listed above. Advanced reservations are required. Offer is subject to availability at participating locations and some blackout dates may apply. Offer cannot be combined with any other discounts, offers, group rates, or special promotions. Discounted rates vary by location and time of year. Offer is void where prohibited by law and has no cash value. Dolce Hotels is not a current participant in the member benefit program.


1-800-258-2847
Special rate code: 00040877

Comfort Inn®
Truly Yours®
At Comfort Inn hotels, you'll find everything you need to create your perfect stay. From welcom-ing rooms and cozy beds to a new, free hot breakfast with lots of choices — all at a great rate. Our friendly staff is also available to help you with whatever you need to make your trip more enjoyable. You'll wake up refreshed and ready for a great day.
Comfort Suites®
Your Suite Success®
At Comfort Suites hotels, we're committed to your success. Spread out in our large contemporary suites, all equipped with premium bedding, pull-out sofa, refrigerator and microwave. Every hotel is 100% smoke-free and offers free high-speed Internet and a 24/7 business center. Wake up refreshed with a free hot breakfast full of choices. We even have a Grab It & Go bag for early risers. And it's all provided with friendly service at a reasonable price.
Quality®
Get Your Money's Worth
At Quality hotels, you know you'll get your money's worth. Our signature "Value Qs" are your "cues" that the most important things are done well at every Quality brand hotel — Q Breakfast, Q Bed, Q Shower, Q Service and Q Value. Relax in our signature Q Bed featuring a comfortable mattress, 200 thread-count linens and plenty of fluffy pillows. Start your morning with a hot, fresh and healthy Q Corner Café breakfast. Enjoy all the free Q Value amenities like high-speed Internet, newspaper, local calls and 24-hour coffee and tea in the lobby. All that, plus our help-ful and friendly Q Service too — that's how Quality gives you value for your hard-earned money.
Sleep Inn®
Dream Better Here®
You'll have sweet dreams every time you choose Sleep Inn. Modern rooms, cozy beds and large signature showers leave you energized for the day ahead. Our friendly staff will take good care of you with a bountiful array of free amenities like the Morning Medley hot breakfast buffet, high-speed Internet, pool or exercise room and morning newspaper.
Clarion®
Get Together
Clarion helps people come together for occasions ranging from business meetings and special events to vacations and weekend getaways. Clarion provides the full-service facilities, attentive services and social atmosphere that make it easy to connect, achieve and enjoy. Clarion facili-ties include meeting space and catering, a casual restaurant or a social bar and lounge. Plus, we offer a wide range of supportive amenities like free high-speed Internet, in-room dining, pool, fitness center, 24-hour business center and, of course, comfortable rooms with high-quality bedding, large desk and ergonomic chair — everything you need in a social atmosphere with affordable rates.
Cambria hotels & suites ®
Cambria. Where everybody is somebody
A thoughtfully designed all-suites hotel, Cambria Suites offers spacious rooms with separate workspace. Enjoy luxurious bath amenities and bedding, flat-panel LCD TVs, swimming pool and state-of-the-art fitness center — plus, contemporary dining, hot breakfast, dinner menu and a 24/7 convenience store. And all Cambria hotels are 100% smoke-free.
MainStay Suites®
Live Like Home
MainStay Suites hotels are your home on the road for extended stays. Whether you're away for a week or a month, you'll appreciate this inviting, residential-style extended stay hotel. Our spacious studio and one-bedroom suites offer all the comforts of home, like a fully equipped kitchen, free continental breakfast, free high-speed Internet, laundry facilities and weekly housekeeping — all at very attractive rates.
Suburban Extended Stay Hotel®
Hotels for Real Life®
Get ready to move in to a Suburban Extended Stay hotel — built for real life. You'll get great value, and the longer you stay, the more you'll save. Our amenities include well-equipped kitchens in every guest room, free high-speed Internet, free premium movie channels, weekly housekeeping and on-site laundry facilities.
Econo Lodge®
Easy Stop On The Road
Econo Lodge hotels are easy on the wallet for both leisure and business travelers. With nearly 800 locations, we are easy to find. We don't charge extra for high-speed Internet or premium movie channel. Start your day with our free Easy Starts™ continental breakfast featuring coffee, juice and baked goods. Econo Lodge makes it easy when you're on the road.
Rodeway Inn®
Good night. Great savings.
You'll find welcoming accommodations at a great price at Rodeway Inn hotels. Enjoy free morning coffee, high-speed Internet and premium movie channel. Rodeway Inn hotels are the smart place to stay on the road — so you can focus on your experience instead of your wallet.
Ascend Hotel Collection®
Let The Destination Reach You™
Ascend Hotel Collection® is a network of one-of-a-kind upscale properties. Each Ascend™ hotel is a unique reflection of the distinct character of its host city. Yet, all offer the same high standards of hospitality and luxurious comfort, with professional staff committed to sharing their insights into the places, moments and things that make each place special. You can count on Ascend Hotel Collection to deliver the true local flavor that you crave.
*Some amenities and programs may vary and are available only at U.S. locations. *You must advise the front desk of a problem right away and give them an opportunity to correct the situation. If the hotel staff is unable to satisfy you, they may credit you up to one night's free stay. Not all international hotels participate in this program. Call 800.258.2847 or go to www.choicehotels.com, and reference your association's Special Rate Identification Number.
Auto Rental Discounts
Participating Companies
Travel Discounts
Gannon University Special Discount Numbers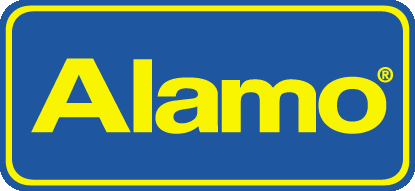 1-800-462-5266
Contract code: 7015948
In addition to being the Official Rental Car of the American Vacation®, Alamo offers Membership Management Services members unlimited mileage and year-round discounts of up to 20% off Alamo's already great rates in more than 1,200 locations across the globe. Making Alamo Country® anywhere the road will take you. Welcome to Alamo Country.
Call Alamo® at 1-800 GO ALAMO (1-800-462-5266) or book online at alamo.com.
*Discount applies to base rate only, which does not include taxes (including VAT/GST), other governmentally-authorized or imposed surcharges, license recoupment/air tax recovery and concession recoupment fees, airport and airport facility fees, fuel, additional driver fee, one-way rental charge, or optional items. Renter must meet standard age, driver and credit requirements. 24-Hour advance reservation required. May not be combined with other discount or promotional rates. Availability is limited. Subject to change without notice. Offer valid only at participating Alamo locations. Blackout dates may apply.


1-800-650-6222
Discount number: 74900067
Worldwide Car Rental Services
Over 20,000 locations worldwide
Long term leasing & travel into Eastern Europe
Motorhome rentals in Europe and South Pacific
First, Business, & Coach Class Airfare to Europe
Package savings when combined with car or hotel
Contracts with all major carriers
Prestige, Sports Cars and Chauffeur Service
Hourly, 1/2 and full day touring and transfers
Premium selection of vehicles in all major cities
Ports of call shore excursion chauffeur services
Over 70,000 3, 4, & 5 Star Hotels
No minimum stay requirements
Taxes and gratuities included
Global Agent Online Booking Solution
Instant confirmation of car rental services
Full commission percentage
GPS and NEW! MiFi Rentals
Portable GPS includes rental country map
MiFi services in UK, France, Italy & Germany
NEW! A-ROSA European River Cruises
Over 200 departures including Rhone/Saone, Rhine. Danube, Moselle and Main rivers in Europe
Auto Europe offers MMS members a 24-hour, Toll Free, dedicated Reservations number 1-800-650-6222 or the option of booking on autoeurope.com. When you are traveling abroad, Auto Europe supplies a 24-hour Toll Free number if assistance is needed.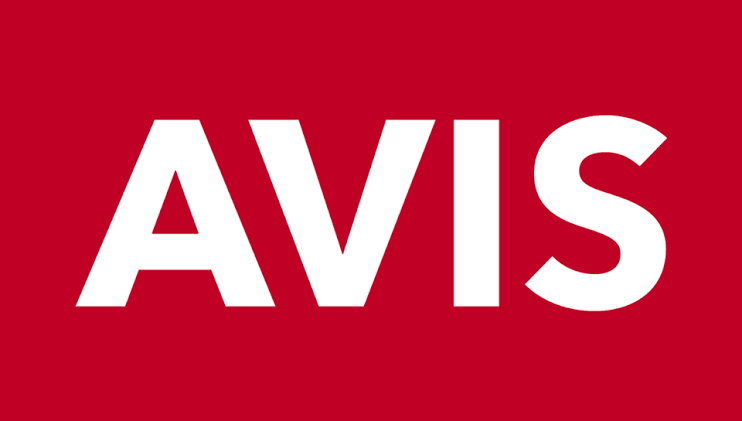 1-800-331-1084
AWD discount code: D585385
Avis is committed to making your travel faster, easier and more enjoyable. That's why we've developed membership programs and personal services that are designed to meet your needs and make your rentals more pleasurable. To make a reservation, contact avis.com or call 1-800-698-5665.
Avis Preferred®
A complimentary membership, you'll travel better, saving time and money and gain access to exclusive offers.
GPS by Garmin®
Find the sights. Lose the traffic with voice navigation.
e-Toll
Take the fast lane to your destination using electronic tolls. (Available in the U.S. only)
Satellite Radio by SiriusXM®
Add your favorite soundtracks to your drive with coast-to-coast coverage and commercial-free music from almost every genre. (Available in the U.S. only)
Chauffeur Drive by WeDriveU®
For Avis Preferred® members and above. Your own personal driver, by the hour or by the day.
Signature Series
Convertibles to BMWs - rides that are just your style.
Neighborhood Locations
Convenient to wherever (and whenever) you need a rental.
Avis Mini-Lease
Renting for 60 or more days, and you'll get low, long-term rates (plus, you won't have to return to the rental counter).


1-800-455-2848
BCD offer code: X989453
Fastbreak®
Join Fastbreak and leave the waiting behind. The program is free to join, and as a member, you can simply flash your license, grab the keys and go. Sign up for Fastbreak today and break into a smarter way to travel.
Budget® By The Month
Rentals of 60+ days have special low rates.
Neighborhood Locations
Make your leisure travel even sweeter by saving up to 30%.
GPS by Garmin®
Get around like a local.
e-Toll
Save your pocket change and pay electronically. (Available in the U.S. only)
e-Receipt
Forget lost papers - receipts are sent to your e-mail.
Satellite Radio by SiriusXM®
Keep your favorite tunes, wherever you go. (Available in the U.S. only)


1-800-654-2200
CDP code: 1946332
Hertz is the largest worldwide airport general use car rental brand operating from more than 8,500 locations in 146 countries worldwide. Hertz is the number one airport car rental brand in the U.S. and at 81 major airports in Europe. Product and service initiatives such as Hertz Gold Plus Rewards® Program, NeverLost® customized, in-car GPS system, SIRIUS XM Satellite Radio, and unique cars and SUVs offered through the Company's Prestige, Adrenaline and Green Traveller Collections, set Hertz apart from the competition.
Membership Benefits:
Your membership entitles you to special benefits with Hertz. When you travel with Hertz, you can expect consistently excellent service wherever you go. Whether traveling for business or pleasure, you are eligible to receive a percentage discount on your rentals. Members can save up to 15% with Hertz when your discount code CDP # is applied to your reservation. Additionally, members can save even more when they sign up for Gold Plus Rewards®. Join today and start earning points towards free days, weeks or weekends.
To make your reservation, book online at hertz.com and enter your discount code CDP# or call Hertz at (800) 654-2200 (U.S.) or your travel agent and mention your discount code CDP# to start saving today!


1-800-227-7368
Contract code: 5030281
National Car Rental® is one of the world's largest car rental companies, with approximately 3,000 locations in 72 countries across the globe. So whether you need to go to the East Coast for business or to the Eastern Hemisphere for vacation, National® offers Membership Management Services unlimited mileage and year-round discounts of up to 20% off National's retail rates. Where will you go?
For information and reservations, call your travel agent or contact National online at nationalcar.com or at 1-800-CAR-RENT® (1-800-227-7368).
Be sure to give your Contract I.D. Number at time of reservation.
* Discount applies to base rate only, which does not incluse taxes (including GST/VAT), other governmentally-authorized or imposed surcharges, license recoupment/air tax recovery and concession recoupment fees, airport and airport facility fees, fuel, additional driver fee, one-way rental charge, or optional items. Renter must meet standard age, driver and credit requirements. 24-hour advance reservation required. May not be combined with other discount or promotional rates. Availability is limited. Subject to change without notice. Offer valid only at participating National locations. Blackout dates may apply.


1-800-729-5377
Coupon code: D000138
Payless is dedicated in providing quality car rentals at an affordable price and our customers can always find the best rate when booking direct on PaylessCar.com. With so many worldwide locations, the choices are endless. Great car rental deals at discount prices, with ever-changing specials, no wonder why so many reserve vehicles directly on PaylessCar.com. At Payless we do the work, so our customers can enjoy the perks!